Services Delivery form

offshore Utilization
offshore development of
customers As with the development in the domestic, CUBE SYSTEM Technical skill of the local bridge SE proficient in Japanese will correspond. All system design documents, manuals etc. will also be delivered in Japanese. For this reason, customers In terms of communication, system development To offshore There is nothing to be conscious of leaving it to.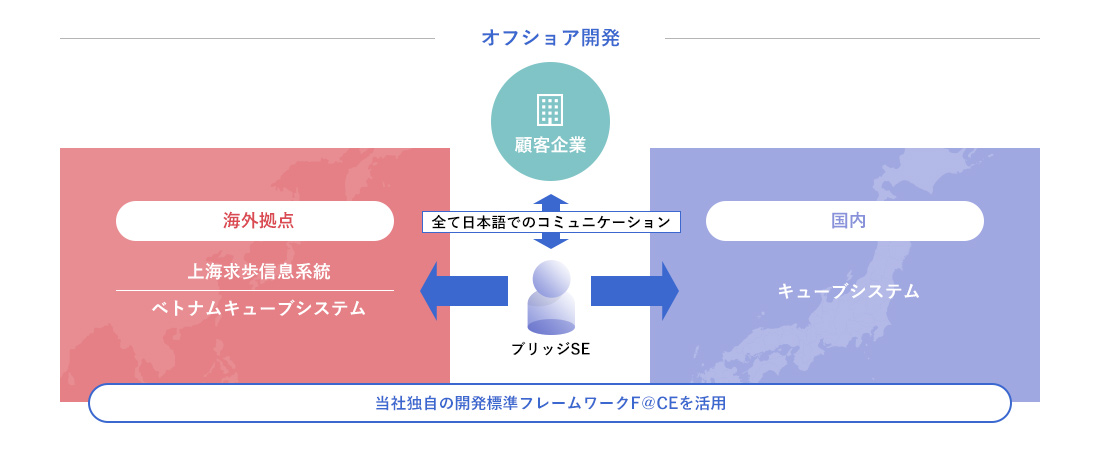 offshore Before utilizing the bases, by inviting the bridge SE to Japan and getting the necessary knowledge for the project in advance, it is possible to smoothly offshore Development is also possible.
At the time of system construction, own We introduce project management system, we manage information collectively for each case so we can utilize with confidence.