CUBE SYSTEM Strengths
own Style "general sales force"
We do not have a dedicated sales organization, customers Familiar with the system circumstances of system engineer Oneself, system request And challenges, and solutions to it proposing I am doing system engineer As oneself is in charge of sales, customers The best fit for your system proposing To increase the number of opportunities for receiving orders. We call this sales style "general sales principle", and we have a competitive advantage with other companies. own It is also one of the differentiation strategies.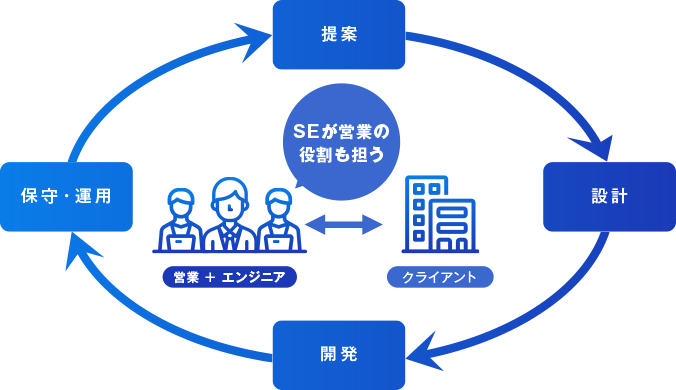 customers Continue to improve your satisfaction " EnhanceServices "
Even after building the system, customers of needs We are continually improving our system according to Services As " EnhanceServices It is called an important part that accounts for the majority of revenue Services It is. We are working to improve system efficiency Productivity Improvement for, own By raising the level of the system with the efforts of Fujitsu, we will respond flexibly to the constantly changing business environment, customers We have created trust and satisfaction of our customers.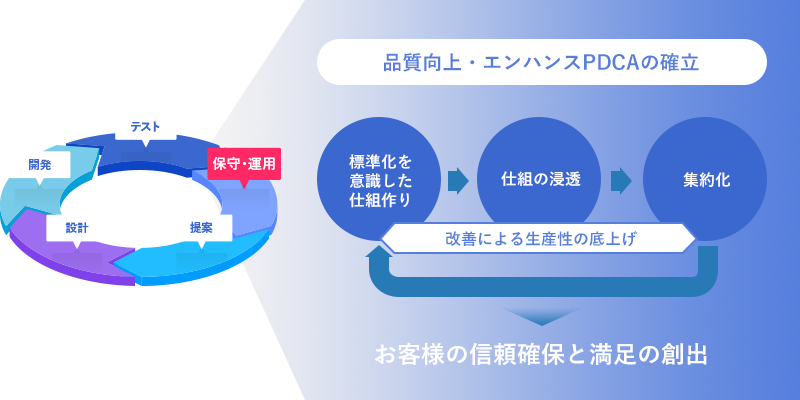 Robust customerinfrastructure
Our end user is " distribution " finance " telecommunication "We are concentrating on the industry's largest in other industries, including the other. This is because the end users are leading the industry, actively investing in information technology to realize new technologies and innovative management, while the business that the company has cultivated know-how And information technology play a major role, and it is one of our strengths as a business asset of our company.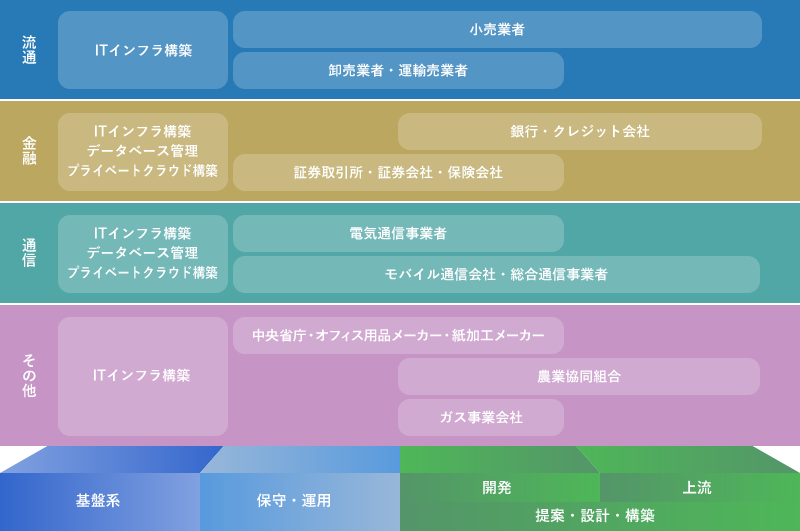 Stable growth
Since its founding, we have steadily improved our business performance and are steadily growing, and we will continue to aim for further growth in the future.
Sound financial structure
Ratio of capital adequacy ratio to total assets is maintained at a high level, and stable business is maintained infrastructure I am building up.